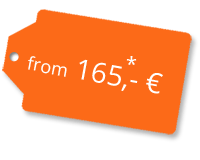 Coin Boxes
Our vending machines find their usage in places where cost deduction by time or consumption is to be realized.
Application fields:
Washing machines
Dryers
Showers
Lighting systems
Sauna
Infrared cabins
Solarium
Massage chairs
Hair dryers
Play equipment
Maintenance free
User friendly
Reliable
Premium quality
The operation of a facility utilizing gas-, water- and electricity such as a car wash is simple and safe. For each application area we offer the appropriate equipment. If you have trouble finding something suitable or would prefer consultation do not hesitate to contact us.
We are happy to assist!
P

roduct comparison

:
Typ
(Picture)
Electronic
coin validator
Coin slot
and return of
phony money
Display
Operating voltage
/
switched power
Maximum runtime
(incl. special version
with 990 min. per coin)
Residual current
for door opening

EZ-50
Euro coins
or token coins
12 VAC 16 A
24 VAC 16 A or
230 VAC 16 A
• 99 min. per coin
• 999 min. in total

EZ-55
Euro coins
or token coins
3 digit display for time remaining
12 VAC 16 A
24 VAC 16 A or
230 VAC 16 A
• 99 min. per coin
• 999 min. in total
• pre and after running cycle

EZ-57
5 different Euro coins or token coins;
Multiple inputs possible;
Minimum amount configurable
3 digit display for time remaining
12 VAC 16 A
24 VAC 16 A or
230 VAC 16 A
• 99 min. per coin
• 999 min. in total
• pre and after running cycle

EZ-60
Euro coins
or token coins
12 VAC 16 A
24 VAC 16 A or
230 VAC 16 A
• 99 min. per coin
• 999 min. in total

EZ-81
Euro coins
or token coins
3 digit display for time remaining
12 VAC 16 A
24 VAC 16 A or
230 VAC 16 A
• 99 min. per coin
• 999 min. in total
• pre and after running cycle

EZ-82
5 different Euro coins or token coins;
Multiple inputs possible;
Minimum amount configurable
3 digit display for time remaining
12 VAC 16 A
24 VAC 16 A or
230 VAC 16 A
• 99 min. per coin
• 999 min. in total
• pre and after running cycle

EZ-800
6 different Euro coins or token coins;
Multiple inputs possible;
Minimum amount configurable
3 digit display for time remaining
12 VAC 16 A
24 VAC 16 A or
230 VAC 16 A
• 99 min. per coin
• 999 min. in total
• pre and after running cycle

EZ-2010
Euro coins
or token coins
Info text display,
LCD (two rows)
12 VAC 16 A
24 VAC 10 A or
230 VAC 10 A
• 255 min. per coin
• 999 min. in total
• pre and after running cycle

EZ-73
Euro coins
or token coins
3 digit display for time remaining
12 VAC 16 A
24 VAC 16 A or
230 VAC 16 A
• 99 min. per coin
• 999 min. in total
• pre and after running cycle

EZ-500
6 different Euro coins or token coins;
Multiple inputs possible;
Minimum amount configurable
3 digit display for time remaining
12 VAC 16 A
24 VAC 16 A or
230 VAC 16 A
• 99 min. per coin
• 999 min. in total
• pre and after running cycle